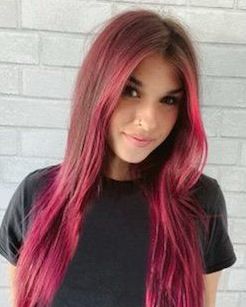 Jessie
Level 5 Stylist
Hey there! I'm Jessie.
I've been apart of the Hudson Salon team for over 7 years. North Carolina born and raised, and yes I love the humidity. Curly hair is my specialty and I actually designed my own curly cut about 4 years ago that my curly girls... and boys, absolutely love! This cut is completely customized to you and your beautiful curls! I don't just stop with curly hair, I am very experienced in all areas of balayage color and your favorite trending cuts!
Thank you so much for stopping by, and I hope to see you very soon!
Xoxo
FOLLOW JESSIE ON INSTAGRAM